What are the effects of installing pirated or cracked software on a computer? Does it affect performance, viruses, or anything else? Not enough people ask themselves this before they download cracked software. Downloading cracked software is number 2 reason for virus infection. Number 1 reason is downloading porn.
I cannot stress this enough. Cracked software is vulnerable to bugs from the removal of the copyright protection and is often infected with viruses. Hackers profit too much from infecting you with a virus. Always have a coupe of antivirus programs handy if you are going to download warez. I keep a tool called Hitman Pro in addition to my normal antivirus. Antivirus protection fails often, so always keep handy a secondary tool.
Here is a small infographic on how to avoid cyber attacks.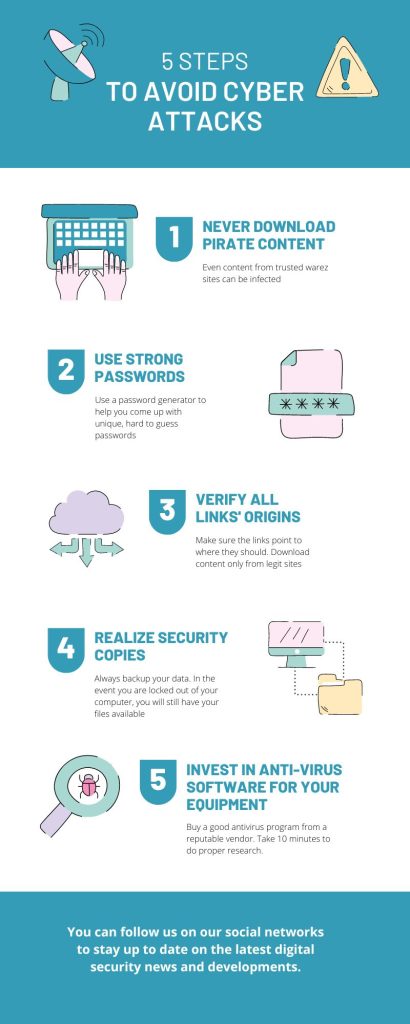 As you will see, the first step in the infographic is "Don't download pirated content".
I know you won't ever listen to me, so here are a couple of links to sites which will come in handy when downloading warez.
VirusTotal is a service for checking a file or even a website with a bunch of antivirus programs. It will immediately scream at you in case of infection.
Hitman Pro removes viruses that can hide from the normal antivirus. I recommend it warmly.
MalwareBytes is another advanced tool for removing viruses.
What are the effects of installing pirated or cracked software on a computer? It can be devastating, especially if you have important information. You can incur fines and lawsuits from copyright holders. Malware can steal your sensitive data, or your customers' billing details. I wouldn't suggest using cracks, unless you don't care much about your data.
If you still don't believe me on how bad it can be, check out my article A virus made all .exe files 0kb. How can I recover them?
If you like this post, share it on social media. Post in the comments how do you remove viruses from your computer.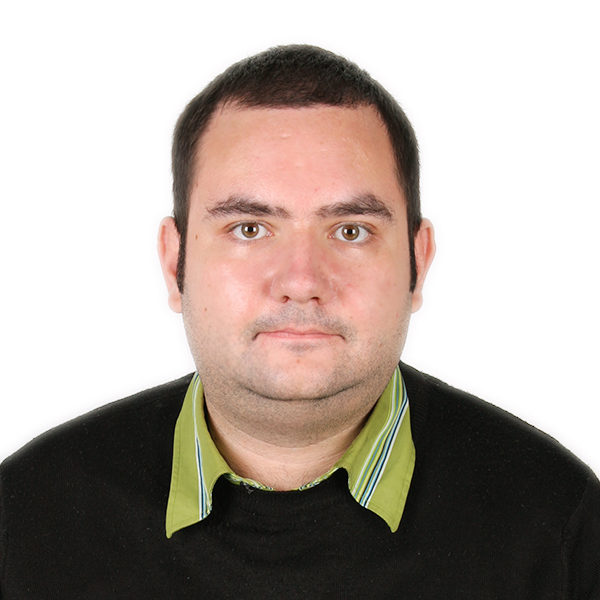 Aleksandar Paunovski is a Computer Science student at New Bulgarian University. He has more than 20 years of experience with computer systems. Aleksandar knows PHP, JavaScript, C++, CSS, and HTML and is an expert on WordPress, computer security, Linux, Mac OS, Chrome OS, and Windows. When not busy making sites, Aleksandar loves to listen to 90's music, walk in the park, and post on his blog.