How long does it take to install WordPress? Depending on your experience level and web hosting provider, it can take anywhere from 5 minutes to a couple of hours if you are completely new and out of luck.
What does the installation screen look like?
Here is a screenshot of the WordPress installation screen. Like most website systems out there, it is simple enough.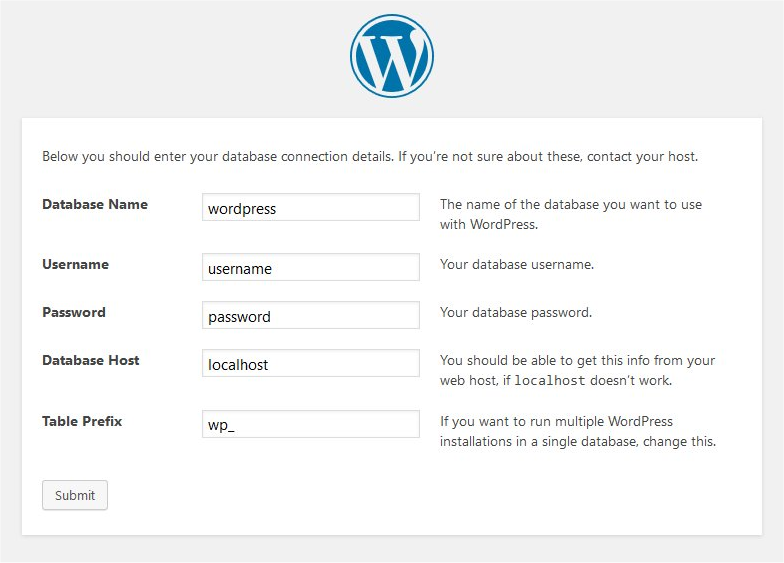 On the next screen, you create the admin user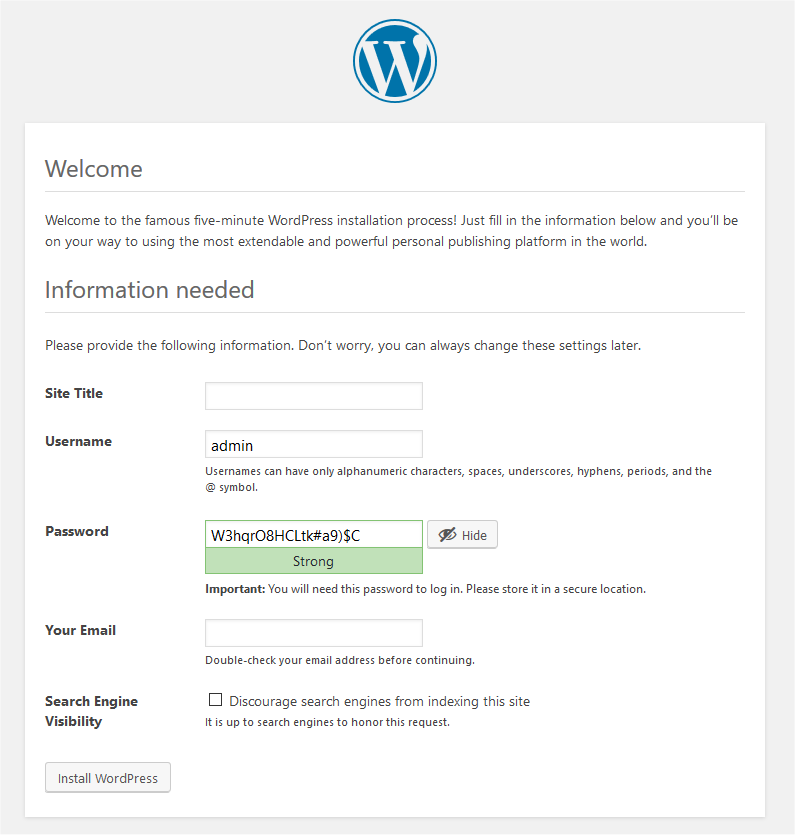 This sounds simple enough if you know what you are doing, but if you don't then good luck following the official documentation and figuring stuff out for yourself for the first time. The guys are very thorough, so you will eventually handle it. But it will take you a good couple of hours, unless you mess things up and have to start over.
Check out our other article How can you decrease the loading time of a website and make it fast?
How to install WordPress with Fantastico?
Installing WordPress with Fantastico can be as simple as clicking a few icons.


The difficulty in this case is 5 minutes, no matter if you are a newbie or an experienced developer.
After you are done installing WordPress, checkout my article on How do I add registration to my WordPress site?
How long does it take to install WordPress? As you can see, it varies greatly. Some hosts offer it preinstalled, so you won't even have to bother. Others offer cPanel and Fantastico, in which case it takes like 5 minutes. If you are completely on your own and have no idea what you are doing, it will be like 2 – 3 hours.
If you like this article, share it! Post in the comments how long does it take for you to install WordPress. Are you experienced?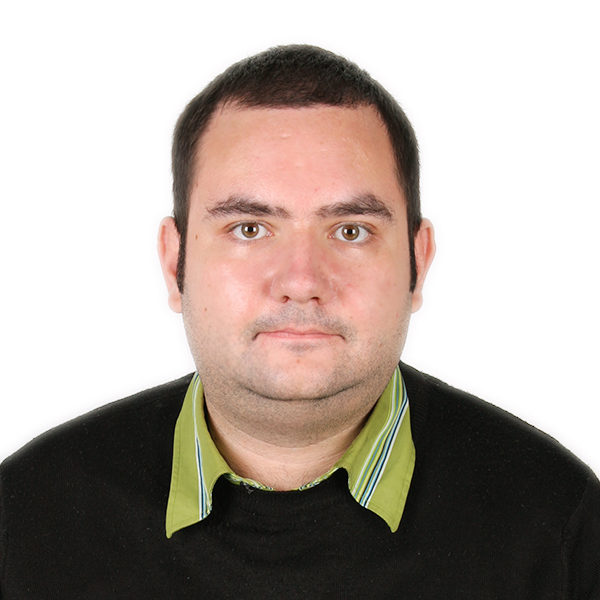 Aleksandar Paunovski is a Computer Science student at New Bulgarian University. He has more than 20 years of experience with computer systems. Aleksandar knows PHP, JavaScript, C++, CSS, and HTML and is an expert on WordPress, computer security, Linux, Mac OS, Chrome OS, and Windows. When not busy making sites, Aleksandar loves to listen to 90's music, walk in the park, and post on his blog.